DEFINING THE BEAUTY IN YOUR BROWS
At Blink Brow Bar, we offer nothing but the best in personalized beautifying treatments tailored to suit you.
We'll help you discover the beauty in your brows and how a perfect arch can complement your eyes, enhancing your natural beauty and allure.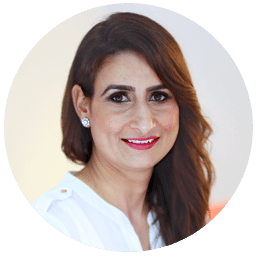 With over 20 years experience in threading and esthetics, Kiran has a dedication to brow artistry that goes beyond raising the bar.
Kiran's passion for the fast paced, confident moves of threading sparked her desire to become a Certified Esthetician and Threading expert. Her expertise and honed skills have helped to create a signature style of threading that considers the unique shape of your face, and the best brow to enhance and compliment your look.
The invaluable knowledge she gained from 12 years of running her own Vancouver salon encouraged her aspirations for brow beauty. As customers fell in love with her refined technique and flawless results, she decided to make the move into a new cutting edge studio dedicated to brow perfection and care.
Blink Brow Bar pairs Kiran's vision to offer a clean, modern, inviting environment for facial esthetics with her love and homegrown passion for this ancient technique.